9 Best Vape Pens for E-Liquid in 2023
Not all vape pens are created equal. Some of them don't produce enough vapor and some of them have a hard time staying charged.
The best vape pens for e-liquid are the ones that you can use with a tank. That way, you have more control over how much vapor is released and the flavor of your vaping experience (1).
If you're looking to buy one, make sure it's compatible with tanks so that you can get the most out of your e-liquid flavors!
There are so many options on the market that it can be difficult to choose between them all. The problem is not that there are too few choices, but too many of them!
We have created this guide in order to help you with your decision and make sure you pick out the right vape pen for e-liquid. Here we will go over what makes a good vape pen and give some recommendations based on our experience with various brands.
Smok RPM80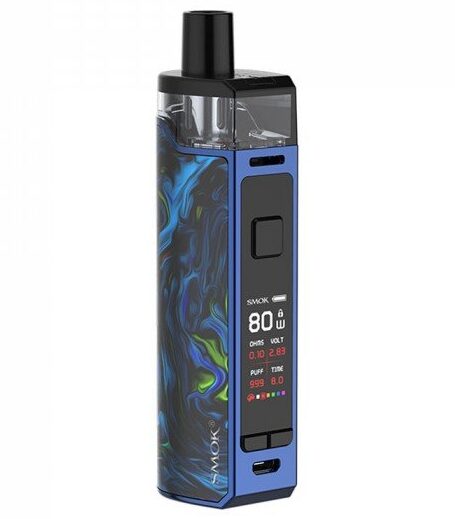 The recently released RPM80 by Smok proves to have the power and convenience. The size and weight are matched for a pocket-friendly device that won't weigh you down, so you can enjoy long vaping sessions on the go.
This mod features limited voltage drop when operating in variable wattage mode, making it possible to use even if the batteries are low.
The battery capacity of 3000mAh provides up to 80W at 1V or 5A without dropping voltage too quickly and offers a reliable performance overcharge time thanks to its high input charging current of 2A (Max).
It also allows larger atomizers with resistances under 3Ω – from mouth-to-lung vapers who prefer wide-open airflow all the way to sub-ohm cloud chasers.
Standard Benefits:
It produces 80 watts of power.
The battery lasts for up to 3 hours.
It's powerful.
It has a long battery life.
Compact
Lightweight
Multiple voltage settings allow for a customized vaping experience.
You can enjoy vaping on the go without worrying about running out of power.
---
Innokin Zlide Tube Pen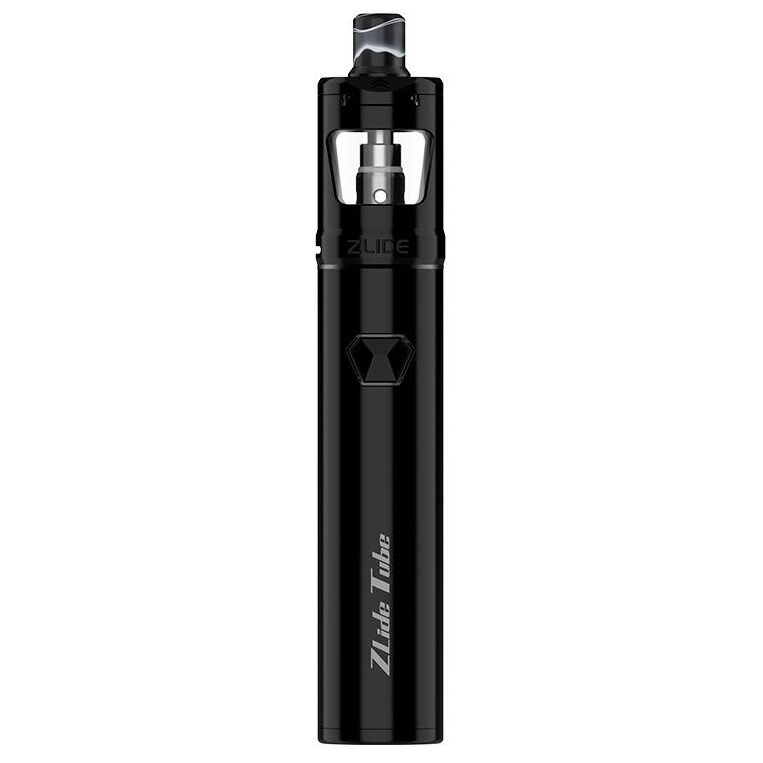 The Innokin Zlide Tube Pen is a discreet and stealthy pen-style vaping device that ensures convenience when the need to vape arises.
With a 24mm, 4ml tank, this vape offers dependable lung hits for thick vapor clouds and higher nicotine levels with improved flavor. Available in three color schemes, it keeps both style and function close at hand with its easy-to-use coil replacement system as well as on-board 1A charging.
For those who want something sleek that has stealth capabilities along with an onboard 3000mAh battery capable of providing over 1 day's worth of vaping power, try out the Innokin Zlide Tube Pen today!
Standard benefits:
Discreet and stealthy design.
4ml tank for a long lasting vape session.
Easy to use coil replacement system.
Onboard 1A charging for convenience.
A stylish device that's easy to use.
Dependable lung hits with thicker vapor clouds and higher nicotine levels
Enjoy longer vaping sessions without worrying about battery life thanks to the on board 3000mAh battery
---
Vaporesso Sky Solo Plus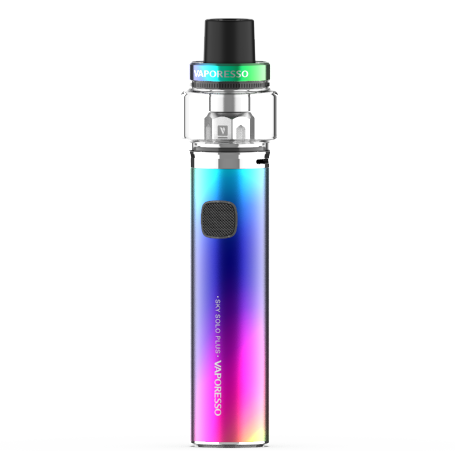 The sleek and simplistic design lets you focus only on the important things – like what flavors to use. This is a no-fuss, fuss-free vaping experience for beginners and novice vapers alike.
We don't even need instructions–it's so easy! With OMNI Board Mini inside, it ensures safety while giving you control of your desired vape experience with its advanced chipset.
Just twist off the top cap and fill before firing this bad boy up–we promise that within ten puffs or less, you'll be in heaven if anything!
The GT meshed coil enhances wicking, an amazing addition that makes it super easy for you to start taking those deep hits into delicious clouds sooner rather than later.
Standard benefits:
The perfect starter kit for beginners.
With only one button, it is easy to use.
Advanced chipset ensures safety and ease of use.
You can change your flavor by simply twisting off the top cap and filling with a variety of e-liquids.
GT meshed coil enhances wicking, making vaping super easy for you to take you into the clouds!
OMNI Board MINI provides a safe and easy vaping experience.
Vaping with the SKY SOLO is like being on vacation all day long.
---
Innokin Gomax Tube Pen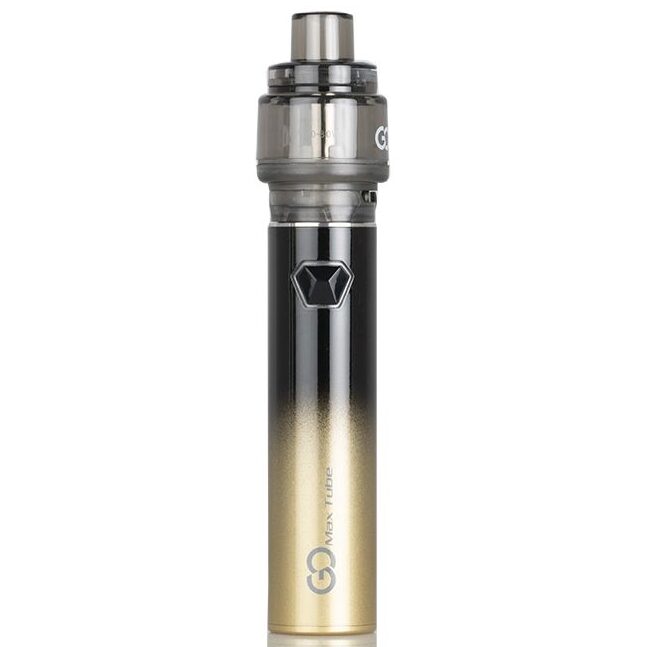 If you're looking for a vape pen that will satisfy your fruitiest tastes and provide you clouds, the Innokin Gomax is just the device.
With its easy-use tank design with an all-inclusive bottom width along with its Plex3D Matrix coils, this tube can give you flavorful hits unlike any other.
Don't forget about another component in the Innokin Gomax: a 3000mAh battery supply compatible for usage up to 33 hours!
Standard benefits:
The Innokin Gomax is compatible with all of your favorite fruity flavors.
You'll be able to enjoy up to 33 hours on a single charge.
You'll never have to worry about vaporizer juice again.
Keep your vape pen in the best condition possible with the Innokin Gomax's easy maintenance
This tube can give you flavorful hits unlike any other because it has Plex3D
It's easy to use with a tank design and bottom width that fits all types of people.
---
Smok Novo 3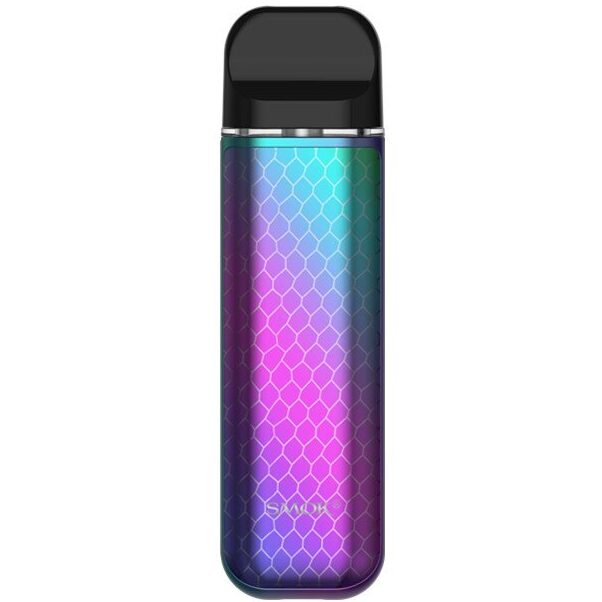 If you're looking for a vape pen that's easy to use, just look at the Smok Novo 3. This kit comes with a magnetic slip-on cover which makes it easier than ever for vapers of any experience level to take their vaping game up a notch and start blowing water vapor rings in no time flat! Plus, we love the sleek and modern design that's sure to look good with whatever style you're going into.
Standard benefits:
It comes with a magnetic slip-on cover for easy use.
The pen is designed for ease of use.
Slide the cover open to reveal the drip tip for vaping.
You can get up and running in no time!
It's easy to use with a sleek and modern design.
The Smok Novo 3 is an easy vape pen for beginners.
---
Aspire Tigon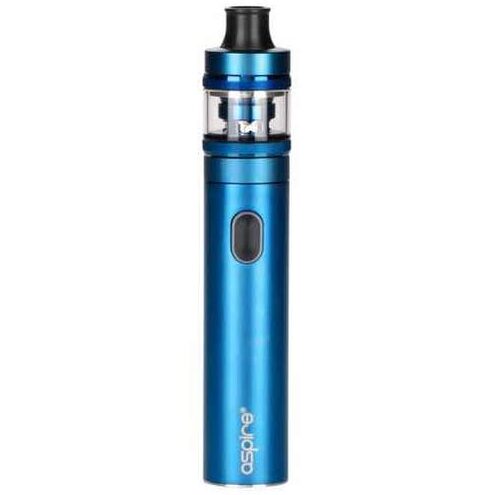 The Aspire Tigon is a dependable vape pen that can be used for your nicotine salts, which means you can enjoy the low-wattage vaping experience of the previous pen while still getting satisfying hits!
There's nothing like surprising yourself with clouds and flavor that weren't even there before, especially when it comes to this starter kit.
Standard benefits:
The Aspire Tigon is compatible with nicotine salts.
You'll have satisfying hits thanks to the low wattage usage of this vape pen.
It's easy for beginners to use without any complicated settings or features.
This kit comes with everything you need to get started vaping right away, from a battery to a tank and more!
---
Voopoo Drag S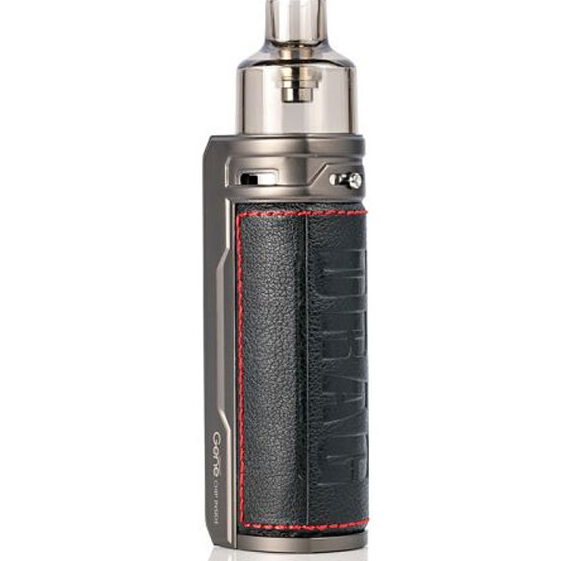 The Voopoo Drag S is an ultra-lightweight but extremely powerful pen that will provide you with advanced vaping. You don't even need to sit around thinking about what wattage or voltage you'll be using, because this vape pen does it all for ya!
Once you get your hands on the Voopoo Drag S, you'll be blown away by the detail and quality of the engineering that went into it.
Standard benefits:
The Voopoo Drag S vape pen is ultra lightweight but powerful.
You'll get advanced vaping right out of the box!
There's no wattage or voltage settings to overthink with this kit, which makes it easy for you to just vape.
It's easy to use and has a solid build with high-quality materials.
This kit provides you with everything you'll need right out of the box, from a tank and battery to drip tip and more!
---
FreeMax GEMM 80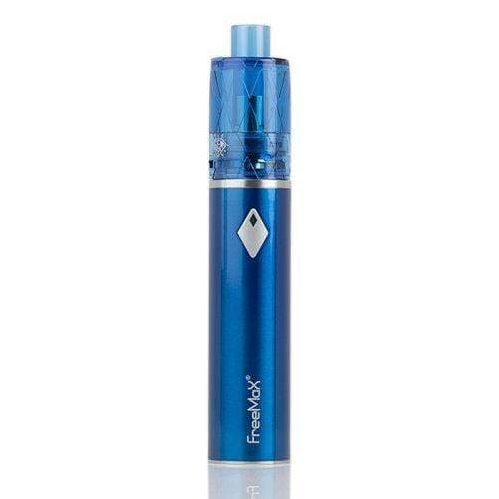 If you're new to vaping or just want a plug-and-play device, then look no further than the FreeMax GEMM 80W adjustable temperature vape pen, which is designed with an easy-to-use interface that can be adjusted as needed.
In addition to its low wattage usage, the FreeMax GEMM vape pen comes with the construction of glass and stainless steel materials that can help you to experience outstanding flavor profiles.
Standard benefits:
It's easy to use with adjustable temperature settings.
The wattage usage is low so it's good for beginners.
This vape pen has a construction made out of glass and stainless steel for the best taste.
The FreeMax GEMM 80W vape pen comes with everything you need to get started vaping right away!
---
Vaporesso XROS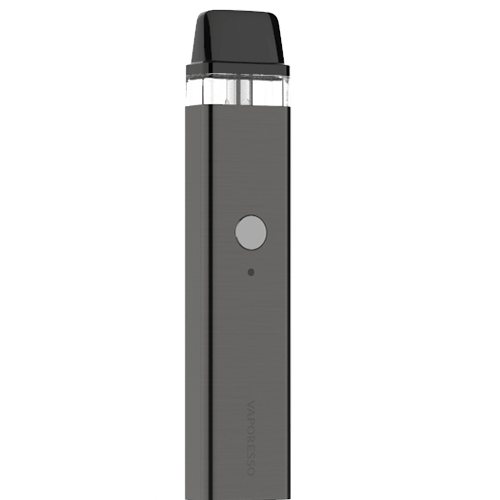 For a vape pen that has it all, look no further than the Vaporesso XROS 200W TC vape pen.
This kit is incredibly powerful but also easy to use, making it a great option for newcomers in particular who might not know what wattage or temperature they should be using next.
Plus, with this vaping device, you can expect a top-of-the-line design and build materials for an impressive look as well.
Standard benefits:
It's easy to use thanks to the OLED display.
This vape pen has powerful battery life.
The XROS 200W TC comes with everything you need right out of the box, from a tank to drip tip to battery and more.
The design is incredibly sleek and modern with high-quality materials.
It comes with a 2 year warranty!
---
Things to consider before Buying Vape Pens for E Liquid
How to Put E-Liquid in a Vape Pen
There are two main ways to vape e-liquid in a vape pen.
The first is by removing the mouthpiece and filling the tank as you would fill an electronic cigarette. To do this, just twist off the mouthpiece and fill up the tank right up to the top.
Don't be worried that it will spill out through where your mouth goes. This isn't the case! Then, just screw on the cover and you're ready to vape. When your tank starts running low, it's time to refill. To do this, twist off the mouthpiece again and pour e-liquid into the filler hole.
Don't overfill, as this can cause spillage inside the vape pen. Just fill it up until you can see e-liquid coming out of the air holes before screwing on the mouthpiece again and getting ready to vape.
The second way is by inserting the mouthpiece into the e-liquid, pinching shut, and then filling it with e-liquid. This method is similar to refilling an electronic cigarette tank and it can be a bit trickier. But, the same rules apply.
When filling with this method you should:
Make sure your mouthpiece is dry before inserting it into the filler hole of the e-liquid bottle to avoid spilling Make sure no droplets of e-liquid enter the air chamber Screw on the cover and you're ready to vape
How important is battery life?
When it comes to vape pens, battery life is very important. You don't want a vape pen that can only last for a half hour before needing an hour-long charge. Luckily, most of these are designed in such a way that they can last all day without having to be charged.
What about size versus flavor?
Some companies try to focus on both, while others focus on one or the other. However, that doesn't mean you need to choose between size and flavor – as our list will show you a variety of options for vape pens with excellent flavor but also high capacity.
How should I maintain my new vape pen? The majority of devices tend to come with some type of upkeep kit. This may include extra atomizers, mouthpieces, batteries, and other accessories.
These can be really useful for getting your vape pen up and running quickly and cheaply without having to shop around for specific items.
What does the coil do?
The coil of a vape pen is the part that heats up when you press the power button or draw from the mouthpiece. Most vape coils are made of kanthal wire, which turns red hot when an electric current runs through it.
What is a coil's resistance rating?
The lower the rating (measured in ohms) the faster your atomizer will heat up when you press the fire button or inhale on the drip tip.
What coil material should I choose? Kanthal is the most common coil wire for vape pens. It's affordable and easy to work with, heat-resistant, and offers better flavour production than nichrome or titanium coils.
Some cigalikes use stainless steel coils, but this can be dangerous for new vapers or those who don't know how to check the resistance of their coil.
Mouth to lung or direct to lung inhales?
You can generally choose between mouth to lung, which replicates smoking a cigarette, and direct to lung inhales (or DL vaping), which is more like breathing in from your vape pen. The best vape pens will let you adjust the power level for each type of draw so that you can get the best of both worlds.
What e-juice will you be vaping?
Most people enjoy the taste of a tobacco or menthol e-juice, but some prefer sweeter flavours. There are also plenty of food-grade flavorings available with nicotine and without to suit every taste and preference.
Conclusion:
In conclusion, the best vape pens for e-liquid should be able to produce a thick vapor that is lightly flavored. There are many different types of vape pens on the market and it can be difficult to find one with all these attributes. We hope this guide has helped you narrow down your choices so you can make an informed decision about which pen will work best for you!