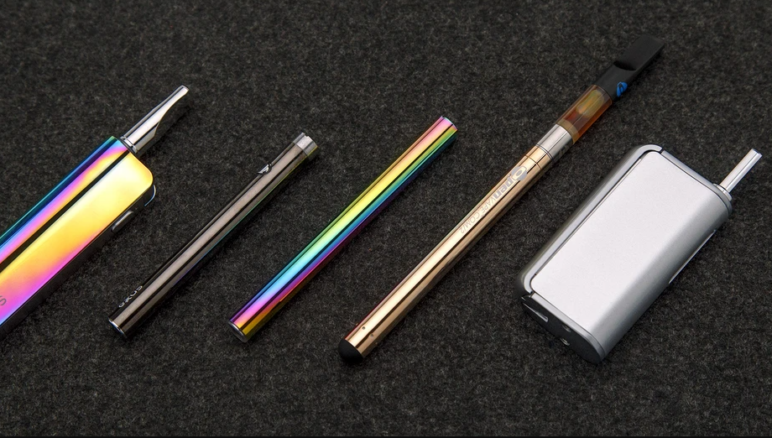 5 Best Vape Pen Battery Options in 2021
The right battery plays a pivotal role in serving you with the best vaping experience. A battery is like an engine to a vape and in order to enjoy those rich tasty clouds, you need a battery that is not only long-lasting but powerful too. The three most important things you should consider are output, capacity, and safety. If these three factors are missing in a battery, the finicky battery is going to leave you high and dry.
Vape Pen Battery Explained:
Vape pens comprise 3 major components. Oil, the atomizer, the cartridge, and the battery. The vape pen battery is the main power source that accrues power and regulates the power transfer to the atomizer all along the vaping process. In order to have a thorough and pleasant experience with your oil vape kit, all of these components need to work in sync with each other.
Most pre-filled oil cartridges have what's called a 510 and E-go thread. This makes them tiny and so compact that it can fit in a pocket. These cartridges fit in batteries. Now, these Batteries come in variable and constant voltage styles. Variable voltage ranges from 3.2-to-4.8 Volts, ultimately giving you complete control on hits and taste buds. Let's get to know a few of the best 510 thread Vape pen batteries in detail for better understanding.
O.penVape 2.0 Variable Voltage Battery
The O.penVAPE 2.0 Variable Voltage Battery caters you with ultimate power over your vaping experience by providing four different voltage settings, the lowest voltage setting provides users with a mild experience and the highest voltage setting provides users with an intense vaping experience.
Priced at $20, Long and narrow O.pen Vape batteries are often the cheapest in the market.
The O.pen VAPE 2.0 Variable Voltage Battery is equipped with a quick charge USB. To activate Rapid Charge Mode, just swipe your finger across the logo on the charger and the light will change from orange to red. The light turns green when fully charged.
The only con that one notices in these batteries is they start acting up after 10 charges or so, hence considered as semi-disposable.
Specifications:
Compatibility: E-liquids
Delivery mode: Direct draw
Heat-up time: 0-10 seconds
variable temperature: Yes
convertible battery: Yes
---
Kanger EVOD Pro:
Kanger is quite an established brand name in vaping industry. They are one consistent brand in bringing forth innovative and premier quality electronic cigarette hardware manufacturers around today. Their wildly popular eVod line of products speaks volumes about their innovative streak.
Priced at $40, the KangereVod batteries are the same as the batteries that are included in the eVod starter kit. They are smartly designed eVod battery with both eGo and 510 thread compatibility, making it easy to use virtually all popular clear atomizers, glassmakers, and cartomizers with it.
KangerEvod Battery Specifications:
Thread:eGo / 510
Output type: Constant Voltage
Switch: 5 times click to on/off
Battery Capacity: 650mAh; 1,000mAh
Battery Voltage Output: 3.7v
Size(650mAh): 3.25 inches (75 mm)
Size (1,000mAh): 4.13 inches (105 mm)
Diameter: 15 mm
Available Colors: Red, Stainless, Red, Blue, black, Pink, and Purple.
---
510 Vapor Zeus Auto Mode E-Cig Battery
Priced at $53.99, the Vapor Zeus Variable Voltage e-cig is the sole automatic, variable voltage e-cigarette stick battery available in the market currently. The variable voltage feature allows vapers to have complete power over every puff they take by simply twisting the dial between 3.2V and 4.8V. That's a level of customization that's usually reserved for vape mods. Turn the voltage up to get a stronger throat hit, and more vapor in your hit while enjoying rich tasty clouds of the completely clasp-free eCig.
This is the ultimate Vapor Zeus Variable Voltage e Cig battery has a unique vaping technology that makes it the world's only variable automatic e Cigarette.
Specifications:
Thread: 510
Capacity: 1100mAh
Voltage: Variable Voltage from 3.2 to 4.8 volts
Compatibility: Cool Cart Cartomizers, WOW Vapor Cartomizers, 808-Style Metal Tanks, Smileomizers
Colors: Black, cigar, Blue, Green and Magenta
Charging Time: 3-4 hours
Puff Time: 8 – 14 hours
Warranty: 1 Year
Money back Guarantee: Within 30 days
Pros And Cons:
Pros:
Has very lasting, steady battery life
Produces rich, voluminous clouds
excellent for adding modifications
Cons:
takes longer time to charge
Looks funny with a cartomizer
EGO Premium Kit
This Ego-T premium kit is basically for vapers who have the patience to let the vape charge because this battery takes its sweet time and who don't mind having bigger devices in their hands. It's bigger, heavier, and will only go in the large size eGo case when fitted with an atomizer but the charge does last up to 2 days for the average vaper. To vape, the vaper needs to press the button and hold in whilst inhaling from the mouthpiece, release to stop.
The device will monitor the battery voltage and automatically turn off when the batter is discharged, preventing damage to the battery by overly depleting it. This battery includes a 10 second safety cut out and 5 click child lock feature. Superb quality, reliability and value for money and is available in a great choice of colours.
Properties:
Length: 97mm
Weight: 34.5g
1000mAh high-safety, high-capacity,
dedicated lithium battery
Color: cherry, silver, white, purple, red, black, green, blue, brassy, titanium, pink.
Universal accessories:510, 510-T, eGo, eGo-T atomizers
Package Includes:
1x ego T 1100 mah battery
1x ego universal charger
Pros And Cons:
Pros:
Cartridges can be easily filled
Provides heavy duty, big hits
Can hold a charge all day long
Cons:
It is difficult to find Replacement cartridges
Conclusion:
In Short, good quality vape batteries are one of the key components to creating a reliable and powerful vaporizer. These batteries allow you to get a nice easy pull and a perfect puff with the oil of your preference and they are calibrated to hit just the right temperature.