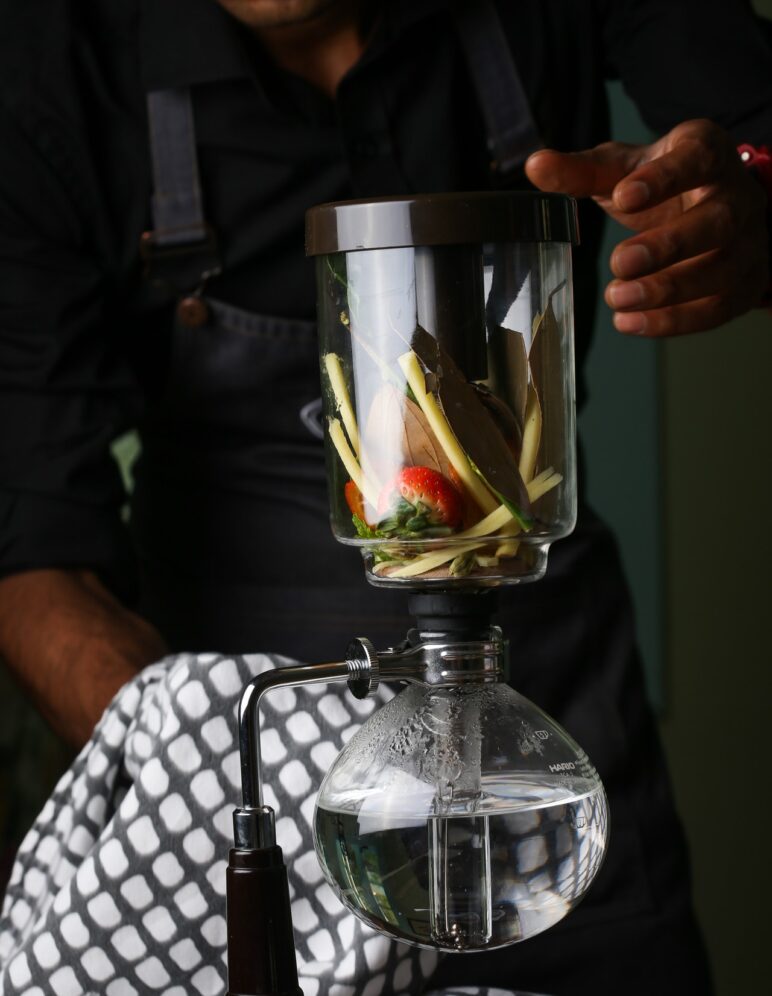 10 Best Vape Juice Options in 2021
Vaping is one of the most fashionable trends of the 21st century. We can say it is sort of a substitute to smoking cigarettes and shisha.
It comes in a kit, which can be refilled and the battery is chargeable. After using the flavor you had in the Vape-pen, it becomes useless. For vaping, there are thousands of e-juices available for a refill at many stores, which does not make the pen of no use.
Best part about vape is that is available in thousands of flavours that mean it is meant for anyone. From different fruits to some thing like a desert.
And the difficult part about this is, is what to choose. We jot down a list of the ones that were more reviewed and purchased, which were some specific brands and flavors. We have jotted down 10 of the best vapes out of the thousands. They are among the best.
Best Vape Juices
1) MYLK Vape Juice
These vape juices are from the Brewell Vapory. And they are outstanding, in the meaning that they are unique. They have started this new thing by adding all vape juice flavors with smooth and creamy milk. It turns out to be delicious and has now made the rank among the best vape juices
They come in four-nicotine level and come in a 70 / 30 – VG / PG blend. The texture is smooth, with the milk in it, there is like a whole new layer of flavor. How fascinating is that?
The quality is amazing and I would over all count this as an nine on ten
These MYLK vape juice are a completely new addition to the list. Specially made for the ones who are looking for something different!
---
2) Halo Menthol E-Liquid
So there are tons of brands with a menthol vape flavor but there's more to just having a cool sensation.
If we define a good menthol it has a touch, a mixture with a tobacco-based flavor that may be highlighted with different sweet flavors and to create something like that you need to have practice and patience. It is like an art and if any company knows this trick, it's considered to be gaga over it and the Halo menthol is counted and is one of the original American vapor brands.
Halo has six type of the best bape juices with menthol in it which gives you a kick! Each flavour has an individual type of sensation that results to be cool.
It is highly recommended to the people who love mint, Halo is amazing for it's quality and value.
---
3) Cosmic Fog Vapors
Cosmic Fog Vapors, a California company. It creates a flavor on an exact level for each with the ISO8. Flawlessly. In order to have a perfect result, the Cosmo Fog takes about seven to eight months for the procedure. All the batches for each flavor are cleaned about 5x for purity.
They have a range of flavors with different nicotine levels. The 70 / 30 – VG / PG blend provides a bold flavor, which permits it from becoming un-exciting or dull. It is the best in the year 2018. Though it is pricey but has an amazing quality, you will enjoy each puff of it.
---
4) Hawaiian POG by Naked 100:
A delicious tropical vape composed of passion fruit, orange, and guava flavors, Hawaiian POG is definitely one of the best vape juices in 2020.
They are produced by Naked 100; one of the most well known e-juice companies in the world has the top quality.
They are made of the passion fruit, orange and guava flavour, which led them to be considered to one of the best. Even in 2018!
Every now and against considered to be outstanding E-juices all the time, The mixture of the orange, passion fruit, and guava flavors give this squeeze a ground-breaking punch.
This is a flavour that is must one to try! Even if you've not had it or you are looking for some great flavour that has a tropical flavour you should go for these
---
5) Killer Kustard by Vapetasia
Vapetasia's Killer Kustardis made in the USA and gives an incredibly smooth and creamy vanilla custard flavor to your appetite. It is a perfect mix of vanilla and custard, and it stands out from other custard flavors in the market.
The taste is rich and smooth to inhale and exhale, with an amazing smell. You'll end up being surrounded by an aroma of vanilla.
If you're tired of the usual and looking for something that delivers a smooth and thick vape and is not too sweet then this one's among the best.
You can check out more reviews for this one has it loved by many and has some amazing feedbacks.
Other than this flavourVapetasia has some other flavours with the combination of custard.
---
6)  Unicorn Milk by Cuttwood Eliquids
CuttWood's Unicorn Milk
Unicorn Milk is a perfect mix of natural strawberry concentrate and four extraordinary fresh creams, your taste buds will ask for more after your first draw.
It is still one of the best vape juices in 2020, and is popular among other strawberry flavours of other brands.
It is one of the most known flavours that have a huge sale and have been topping the sales chart every week
This E-juice is no disappointment. It is for the one's who need a sort of relaxing sensation.
CuttWood's Unicorn Milk is an e-juice that continues to deliver excellent taste and wonderful flavor bottle after bottle as it has a taste that is almost as attractive and fairy-tale as seeing an actual unicorn.
---
7) TNT by Time Bomb Vapors
This Vape is mix of strawberries, apples, and peaches, and as result, it gives the most appealing satisfaction, weird know?
When inhaling you feel the peach flavour, and on exhaling apple and strawberry are present. It gives a nice and dense vape which is pretty smooth. It is not too sweet but gives you a fruity flavour. It is not bad but too good!
This juice has a really nice taste, and it's a community favorite for a reason. It is awesome
TNT has amazing reviews, where ever you go. And if you do not trust us, you should definitely go for the first try and you may understand how exotic it is!
---
8) Cinnamon Funnel Cake by Beard Vape Co.
It is known as the #32, which is a flavor of cinnamon and it is heavenly. If you're someone who loves cinnamon buns, cinnamon toast, and pretty much anything with cinnamon you should definitely try this, you will love it.
Other than Cinnamon flavor this juice has the funnel cake flavor is which makes it ultra amazing It is similar to the funnel cake with some cinnamon flavor.
It is very sweet but leaves an amazing feeling in your mouth.
Cinnamon works amazing on its own but with this it just makes it unique and delecious.
This Vape is one of the best and you wont find any site with negative reviews
And Beard Vape Co makes some worth having E-juice and this is considered to be one of them that are loved by tons of people.
---
9) Black Note E-Liquid
The Black Note E-Liquid deserves a nine on ten on its quality value and overall.
Black Note naturally extracts the real tobacco flavor from organic tobacco plants grown in the richest soils on earth. Tobacco plants are harvested from the volcanic soils of Italy and undergo an eight-week cold maceration process to naturally extract genuine tobacco flavor. This is all for an amazing flavour.
They are then mixed with the other best E liquids which give a result of an astonishing experience of vaping. it is produced on a 50 / 50 – VG / PG blend and offers two nicotine levels.
Each bottle is packed in a way to reservethe flavour on its best.
And is considered to be one of the best e-juices.And is loved by all the tobacco smokers.
---
10) Strawberry Jam Monster by Jam Monster
Everyone loves jam toast with some butter, this vape gives something like that when inhaling you'll feel as if you are having natural strawberry and on exhaling you'll get a buttery toast exhale. Damn, if it sounds amazing, It'll taste the same, that's what I felt like first and to surprised I felt the same while having it. You may not understand it as you got to try it first!
The flavor is strong but smooth. You will not get bored of it too soon. In addition, is considered perfect for those who like to vape all day.
This vape is the most popular one by the Jam Monster, no wonder and has been the best but there others like the blueberry. Sounds like they have more that can be counted in the list.
Well these ten are a must try and they will not definitely bore you. Ranked the best vape juices in 2021.