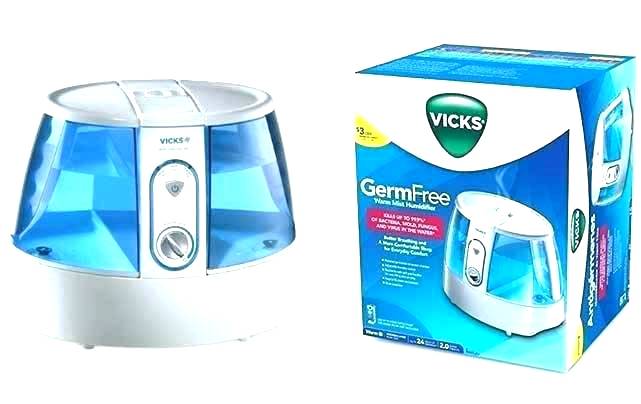 With abrupt changes in weather due to climate change, the quality of life has worsened. Nowadays, cold temperatures not only bring a dry spell but a number of nasal diseases and congestion.
Even in hot weather, winds blown from desert areas can cause dry skin and nosebleeds. Pollution has made asthma, sinus and bronchitis a common issue.
This is why humidifiers and vaporizers have become very common in the market. These machines help improve the standards of living through moisturization of the air we breathe.
Why use Vaporizers?
Vaporizers are devices designed to humidify the air. They are much different as compared to humidifiers, with main differences in functioning and covering a different portion of the area.
Vaporizers can be used for directly treating congestion and throat infections, or they can be put on the bedside table to give off steam that'll regulate the respiration process.
Currently, there are two types of Vaporizers;
Steam Vaporizers:
These vaporizers produce boiling hot water which is released as moisturizing steam. These vapors are also inhaled to deal with blocked nose and congestion. Pads of plant extracts can be added for remedial benefits.
Waterless Vaporizers:
These vaporizers have moisturized pads fixed inside. They produce mist from essential oils and menthols, which can be inspired as aromatherapy or used to create wafts of refreshing scents.
Vaporizers are very beneficial for not only our health but the maintenance of a fine routine. This is why we recommend their use, as regulation of proper breathing in children and adults alike is important.
Why go for Vicks?
Vicks has been a trusted brand for the purchase of medicinal products for nearly two centuries. Vicks VapoRub, DayQuil, NyQuil, cough drops and baby rubs are popular products used by millions around the globe.
Vicks manufactures a ton of other inhaled breathing treatments as well. One such is the Vicks Warm Steam Vaporizer, which we tried, tested and reviewed just for you!
Pros of Vicks Warm Steam Vaporizer:
These are the wonderful benefits of Vicks Vaporizer:

Cost-Efficient:
This vaporizer is very pocket-friendly. When compared to other vaporizer brands, it is far cheaper and available almost everywhere, from pharmacies to Amazon and Walmart.
The price range for Vicks Warm Steam Vaporizer goes from $45 to $80, depending on sellers and vendors.
Lower Energy Consumption:
Vicks Warm Steam Vaporizer uses less energy to make more steam. This process of energy conservation is important in our daily lives.
Portable:
While buying this vaporizer, you won't have to worry about how it'll look in your room. Vicks Vaporizer has a sleek design so if it is in your room, it'll look cute.
The vaporizer machine is also very lightweight and easily portable, and if you carry the charger, it can be used while traveling or touring. It's one of the best things to take on a winter trip to a snowy country.
Efficient:
Vicks Vaporizer, besides its cons, is excellent in doing what it promises. The vaporizer heats fresh water on the spot and the steam from the boiling water is filled with vapors, which is let go into the atmosphere.
The process of heating does not take long. This is to be kept away from children while temperatures are rising. The steam can be made from herb-infused or Vicks Rub infused water as well.
The vaporizer also has the auto shut-off button which prevents oversaturation of the air. It also features a nightlight to make it easier for you to find the vaporizer.
Some Satisfied Customers:
Due to Vicks being a brand which people really trust and the pros given by the product, there are plenty of high rated reviews.
People shared their experience using the vaporizer, saying, "We have used this for several months with no problem at all".
"It runs almost all night before switching itself off when it's empty. It works so well"
"The Vaporizer definitely helped to clear their chesty cough & sinuses resulting in a good night's sleep".
Cons of Vicks Warm Steam Vaporizer:
These are the significant drawbacks of Vicks Vaporizer:
Short-Lived:
A major disadvantage of buying Vicks Vaporizer is a short life. Most people report the vaporizer non-functional after just a few months, while some report it breaking within just a few weeks! This period is very short compared to other brands.
The vaporizer does come with a 5-year warranty, but with every replacement having the same issues, it will become pointless to ask for returns. This fact makes it one of the most unreliable vaporizers in the market.
Short-Circuiting:
This seems to be a constant issue since there have been so many reviews who mention hot wirings, sparks, and falling of breakers. There even have been cases of short circuiting which is very dangerous.
There have been no officially known causes, but this potential hazard makes it a no-no in children's rooms. This is a reason why people would refrain from buying this vaporizer, as it can undesirably cut the power to the house.
Slightly Noisy:
When running, Vicks Steam Vaporizer isn't the quietest. The noise may not be very loud and annoying and spread across the house, but it can surely be distracting while you are busy.
Also, when you turn your vaporizer on for therapeutic benefits by inhaling, you can treat even headaches, but the extra noise will be an obstacle towards that goal.
Difficult To Clean:
The vaporizer sounds easy to clean when it mentioned that it could just be rinsed, but it has a very hard design. The lid is not easy to pop out and the overall features are tightly packed.
And since the water leaves behind minerals, this looks rather unappealing and requires a quick change. Vinegar can be a very effective cleaner.
Some Unsatisfied Customers:
Vicks Vaporizer clearly has its fair share of unsatisfied customer reviews due to its cons.
One buyer labeled it as, " The worst designed product".
Another wrote, " Purchased two of these in two weeks, the first sparked and the second tripped a breaker".
To sum up their experience, one simply typed, " Don't buy, too many problems to solve".
How To Clean:
Vicks Warm Steam Vaporizer is not very easy to clean. Each day after using it, you can rinse with water and once a week with a soap component or vinegar. What makes it difficult to clean is the tight lid and complicated design. Cleaning instructions are available on the manual.
Final Thoughts:
*Buy this product on Amazon.
Vicks Vaporizer is perhaps the cheapest but surely not the best option available in the market. There are certainly better vaporizers out there, with more features and better functionality.
Vicks Vaporizer also carries potential hazards that outweigh the benefits. While it may have worked decently for many, it still has a high-risk factor involving short-circuiting.
Finally, after considering all the pros and cons, we would not highly recommend buying a Vicks Steam Vaporizer. A big factor for this verdict is its unreliability and low durability. Instead, we would encourage checking out other brands that ensure high-quality breathing conditions for you and your family.
Rating: 2.3/5