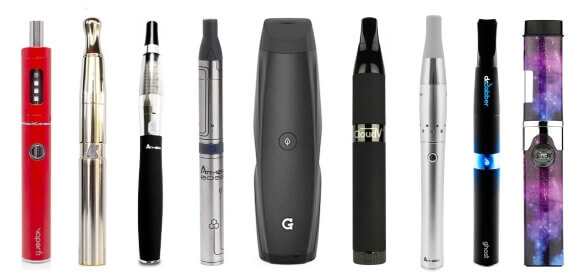 Best THC Vape Pens to Try in 2020 [3 Tested Brands]
Ever since the legalization of marijuana and other herbs in more than 30 states across America, vaping has become a massive part of many lives. The Vaporizer Industry has introduced thousands of vaping devices, making the business in this multi-billion dollar industry thrive.
How much we vape varies from person to person. Some people might vape at a party, some might vape casually once a week, others need to vape more than twice daily. It is the job of manufacturers to cater to different audiences with an extraordinary product.
Now since there are hundreds of different models to choose from, we have narrowed down our picks to the best 3 THC Vaporizer pens to help you out in deciding the best!
What are the THC Vape Pens?
Vaporizer pens are designed specifically for creating vapors of cannabis and oils. Their models closely resemble the design of an actual pen.
Vape pens generally have two parts; a cartridge and a battery. Batteries from vape pens come in a range of styles and designs. They can be buttoned or touch censored. Vape batteries have a range of sizes depending on the body of the pen.
Cartridges, however, contain a mouthpiece, heating element and a chamber for cannabis and oil. Sometimes, they're designed for just dry extracts. The heating element can be triggered by a battery or a separate button.
Why Choose Vape Pens?
Vape pens are generally used because they are very easily portable. They can fit inside even a small pouch or a jeans pocket. Whenever you need to vape, you can just carry them around.
Vape pens also cost quite less than an actual vaporizer. Stronger models produce a better flavor for much less than a full-size vaporizer.
We Picked the 3 Best Vaporizer Pens
Since the market is filled with many options to choose from its hard to find the best one for yourself within the right price. To help you pick one, we have gathered the top 3 vape pens for you to choose from!
Linx Ares Vape Pen is one of the wax vaporizers known as honey straw (or concentrate straw, nectar straw, etc.) because it differs from a standard vaporizer pen. With a honey straw vape, you can put the wax inside a heat-proof container and use it to dip the vape's heated end in it then inhale it from the mouthpiece through the other end.
Speaking of the design
Once you attach all the pieces together, it looks just like a regular pen; a very sought after product because it can be disguised as a high-end pen, making it easier to carry around anywhere you go.
But a downside of this vape pen is that it cannot be used outside since you will need to carry the wax with yourself in order to use it.
Easy To Use
Remove the cap on either one of the ends and that's about it! Its caps are attached with magnets, making it easier to use. Which is why it is a honey straw style vape!
Quality Build
Linx Ares comes with a stainless steel finish, meaning that it not only just look classy but feels just as good. Other than that, the stainless steel finish makes it durable as long as the caps are intact. Since the heating tip and the glass mouthpiece are pretty vulnerable when exposed.
Maintenance
This vape pen is pretty high maintenance just like any other straw design due to the fact that each component of these type of vapes will have to be cleaned separately. Making it quite time-consuming.
Performance
The good thing about Ares is the instant heating and also the fact that heating element is right at the bottom and it doesn't get too hot to touch.
it has two settings for the temperature both give a full flavor of the wax but do consume a lot of it since its a concentrate straw, which uses more wax than a regular vape pen.
Although it produces a pure, cool, and tasty vapor, you will be needing the concentrate container each time you want to vape.
Some Specs:
Compatible with: Wax concentrates
Number of Temperature Settings: Two
Battery Capacity: 750 mAh
Price: $109.99 directly from Linx Vapor
Score: 8/10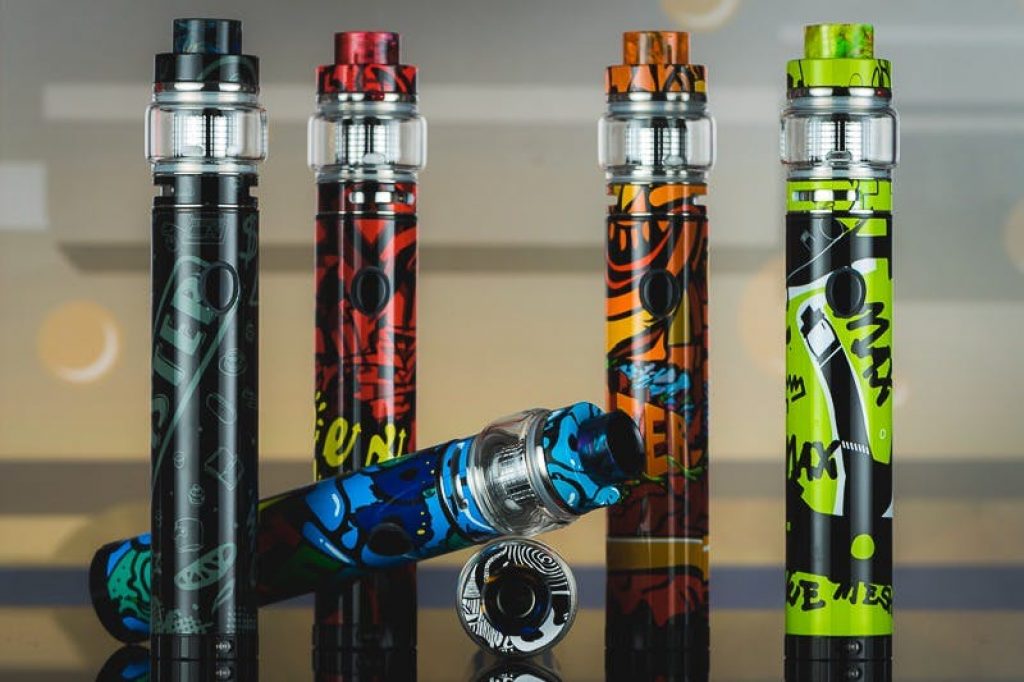 Freemax Twister 80W kit definitely something to look for. It comes in 6 different looks with graffiti on it, which is kind of a hate/love situation for vape users. But here's what we have to say for people who love solid color options; you already have so many, let us graffiti lovers enjoy one or two!
This creative vape pen comes with a fully-loaded tank of Fireluke 2 sub-ohm, featuring a patent-pending hole to release air which is designed for a less messy easy filling vaping experience.
The Freemax Twister also features knob with a turn-style, right at the bottom of the device. You can use this for adjusting the wattage for up to 80W. If you have already become a fan of the styling and body just wait until you use it!
Overall, the feel of this device while holding it is quite good. As for the performance is does pretty well for someone who is looking for an upgrade to their very first vaping experience as well as for those who have been doing it for years. FireLuke 2 is an excellent tank and the entire kit is very user-friendly for those who are using it for the very first time!
Some specs:
FreeMax Twister 80W Mod
101.6mm Tall & 24mm Diameter
LED Battery Indicator
Freemax Twister Chip
2300mAh Built-In Battery
Variable Wattage Output
Fire Luke 2 Sub-Ohm Tank
5ml Tank Capacity
24mm Diameter
Dual Adjustable Bottom Airflow
Push To Fill System
Uses X1/X2 Mesh Coils
Price: $37.99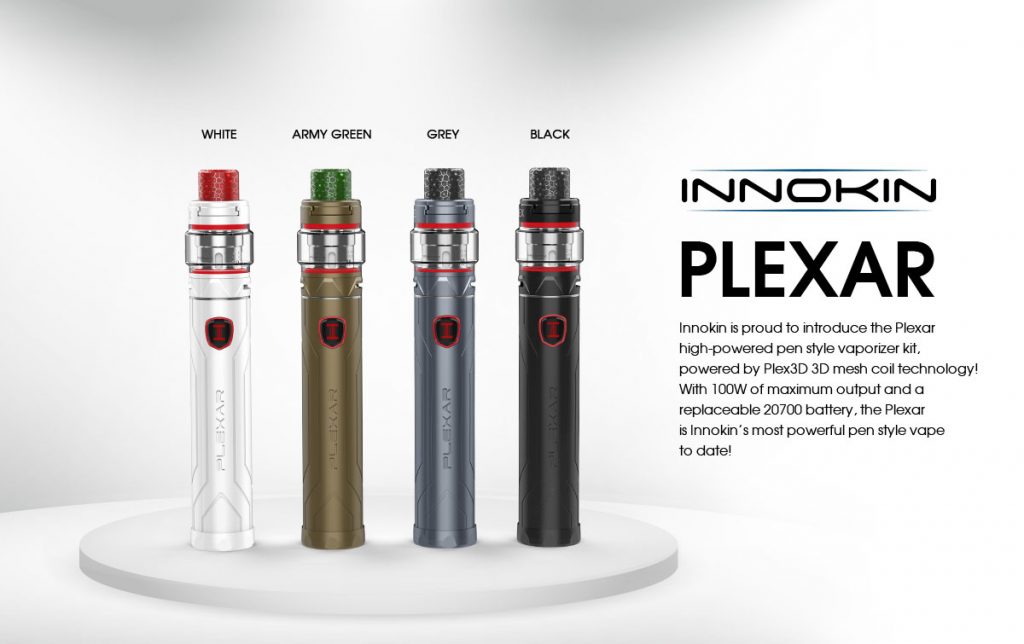 Innokin is known to be one of the pioneers and most popular manufacturers of vaporizers. The brand was launched in 2011 and has introduced several products from vape pens to coils and mods.
One of the most popular and advanced vapes of this company is the Plexar. This vape pen falls under the sub-ohm electric cigarette category and has an upgraded plex tank that comes with Plex3D mesh coil technology.
It is very easy as well as interesting to use – all you have to do is push a button and you will get an instant burst of flavors. Being a high wattage sub ohm, this Plexar starter kit covers most aspects one looks for in a great vaping experience.
It has a long battery life due to the 20700 replaceable batteries. The Plex3D mesh coils help provide greater experience than the regular core coils. It has a tri-color LED battery level to keep you updated on how much battery it has left.
And lastly, as a high priority on our list, it comes with the safety protection as well. You can choose from 4 cool colors including black, army green, grey, and white.
Some Specs:
Ultra-fast Firing
Powerful Pen Style Vaporizer Kit- 100W Maximum Output
Plex Tank – Easy Top Fill (4ml and TPD 2ml)
Scion Plex3D 0.14Ω (60-100W) Kanthal coils
Eco-friendly Wood-Pulp wicking
Safe to use
20700 Replaceable battery (18650 Adapter included)
Tri-Color Battery Capacity LED
Plex3D Next Generation Mesh Coil Technology with 'micro-grooves'
Micro-USB 1.5A Charge
Price: $49.99